Love and Soul-Making: Searching the Depths of Romantic Love
Available now from Chiron Publications! Love and Soul-Making: Searching the Depths of Romantic Love
"Few things are as important to a human being as the combination of love and soul-making. This beautifully written book shows you how to serve your soul while allowing love to have its way with you—a path to meaning and pleasure."
–Thomas Moore, Author of New York Times #1 Best Sellers Care of the Soul and Soul Mates.
Love and Soul-Making
 brings awareness to both the patriarchal origins of romance and the unarguably magical, archetypal experience of love. Relationships can serve as an alchemical vessel for the development of the soul as part of the individuation process. The struggles of relationships, whether one is partnered or not, can allow us to engage more deeply with the psyche and can guide us further into her territory.
For those experiencing romantic difficulties, the myth of Psyche and Eros can serve as a guide to the stages involved in soul-making and how that is enacted in human relationships. This book encourages contemplating relationships both literally and metaphorically. With metaphorical vision, we create possibility for the alchemical transmutation process and the development of the soul. This book provides context to the soul-making process, and it can help to re-animate your creativity and vitality. Soul (Psyche) follows what she loves (Eros).
Table of Contents
-Chapter 1: Love and Soul: Invocation
-Chapter 2: Relationship as the Vessel of Transformation
-Chapter 3: The Romantic Tragedy
-Chapter 4: The Magical Other
-Chapter 5: Aphrodite
-Chapter 6: Beyond the Romantic Tragedy
-Chapter 7: Love of Soul
-Afterword
-References
Watch Stacey Shelby Talk About Her New Book, Love and Soul-Making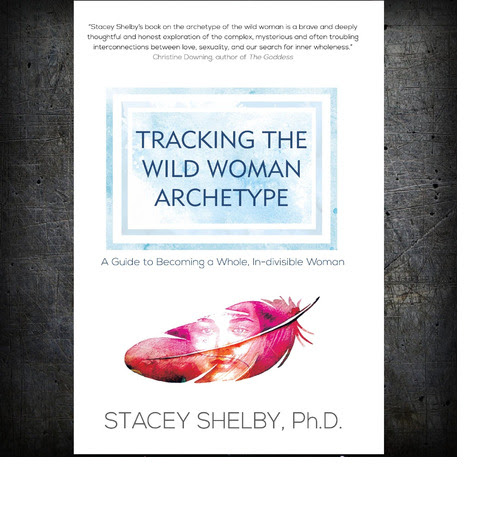 Also Available from Stacey Shelby
Tracking the Wild Woman Archetype
Relationships can serve as the alchemical vessels of a woman's psychological transformation. Tracking the Wild Woman Archetype finds that the paradoxes and impossibilities of love serve to create a more profound woman who is more conscious of the manifold world of unconscious archetypes. It tracks the process of individuation and alchemical transformation through the study of texts, the author's lived experience, and imaginal ways of knowing, such as dreams, synchronicities, and active imaginations.
About the Author
Stacey Shelby, Ph.D., is an author, educator, and depth psychotherapist. She is a Registered Clinical Counsellor (RCC) in BC, Canada, a certified clinical dream tender, and she has studied folk medicines and yoga traditions. She is adjunct faculty at Pacifica Graduate Institute in Santa Barbara, California. She holds a masters and Ph.D. in Depth Psychology with a specialization in Jungian and Archetypal Studies. She is gifted at working with the symbolic language of the soul and she is dedicated to honoring the soul as it presents in the lived experience of daily life.